3.2.
Buyer's Side - Purchase Order Monitor
The Monitor centers all the purchase Orders collaboration.
Enter transaction /DPS/PO_CLB_MONITOR.
The current window will open: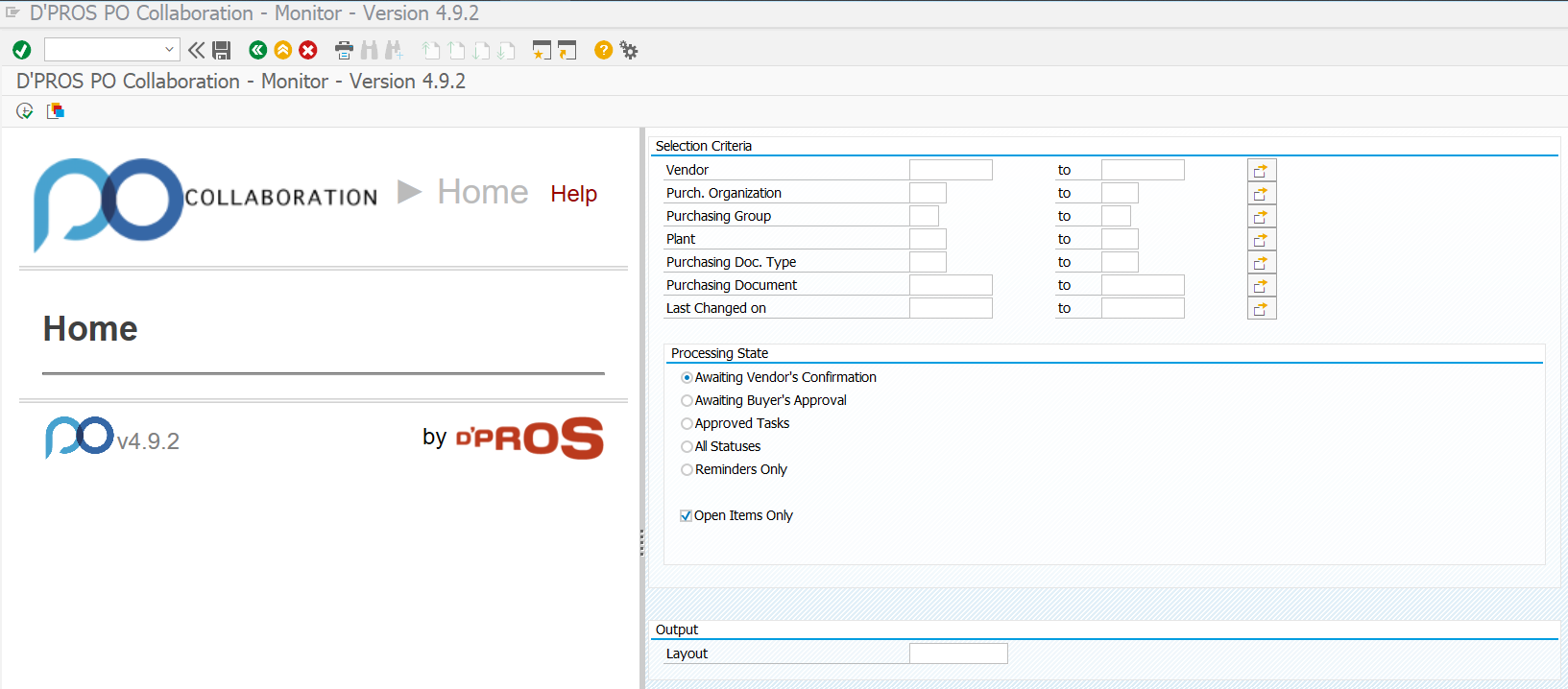 Enter a relevant criteria and processing state which is relevant to your search.
Click on the Execute button (F8)
.
The current window will open: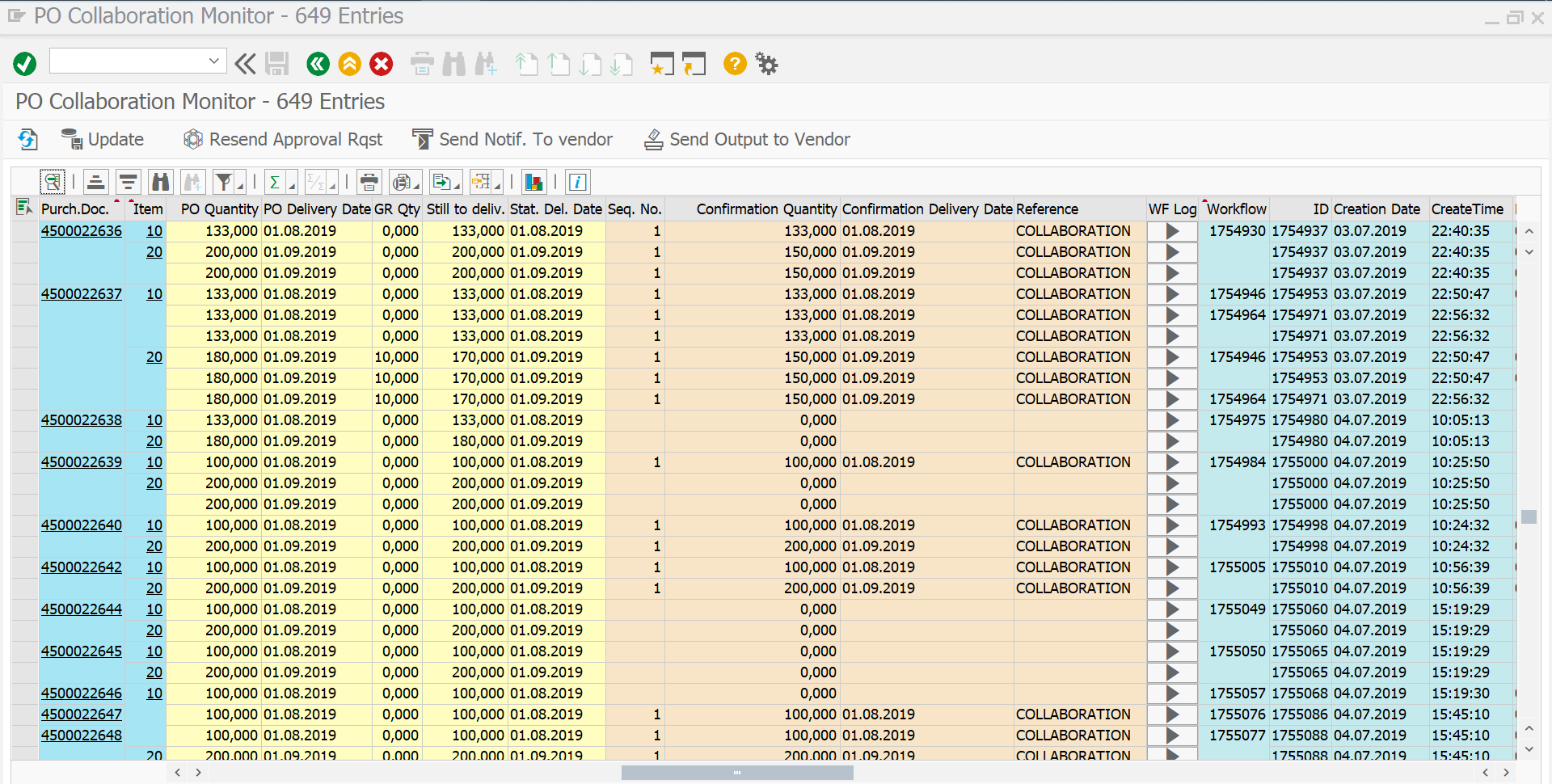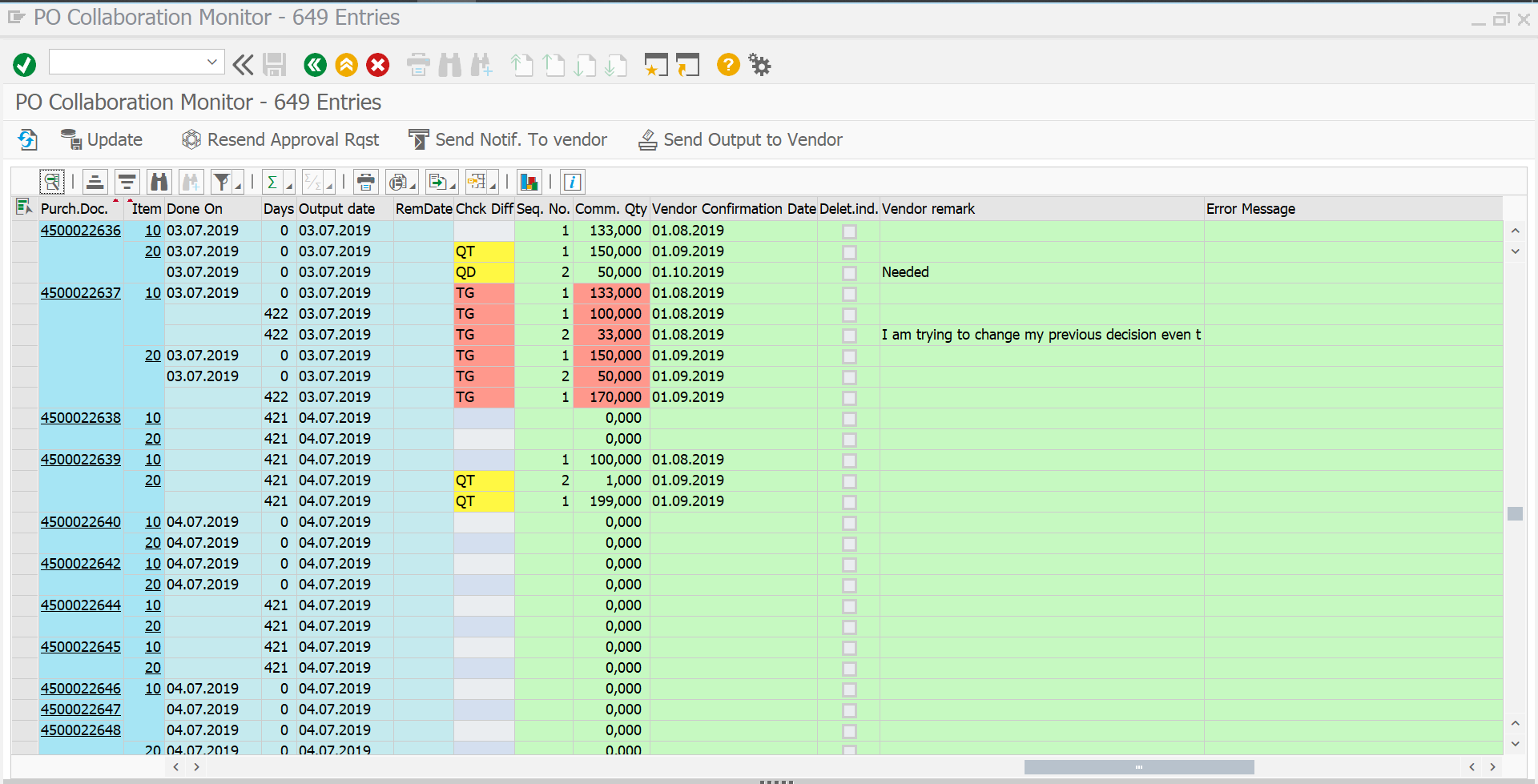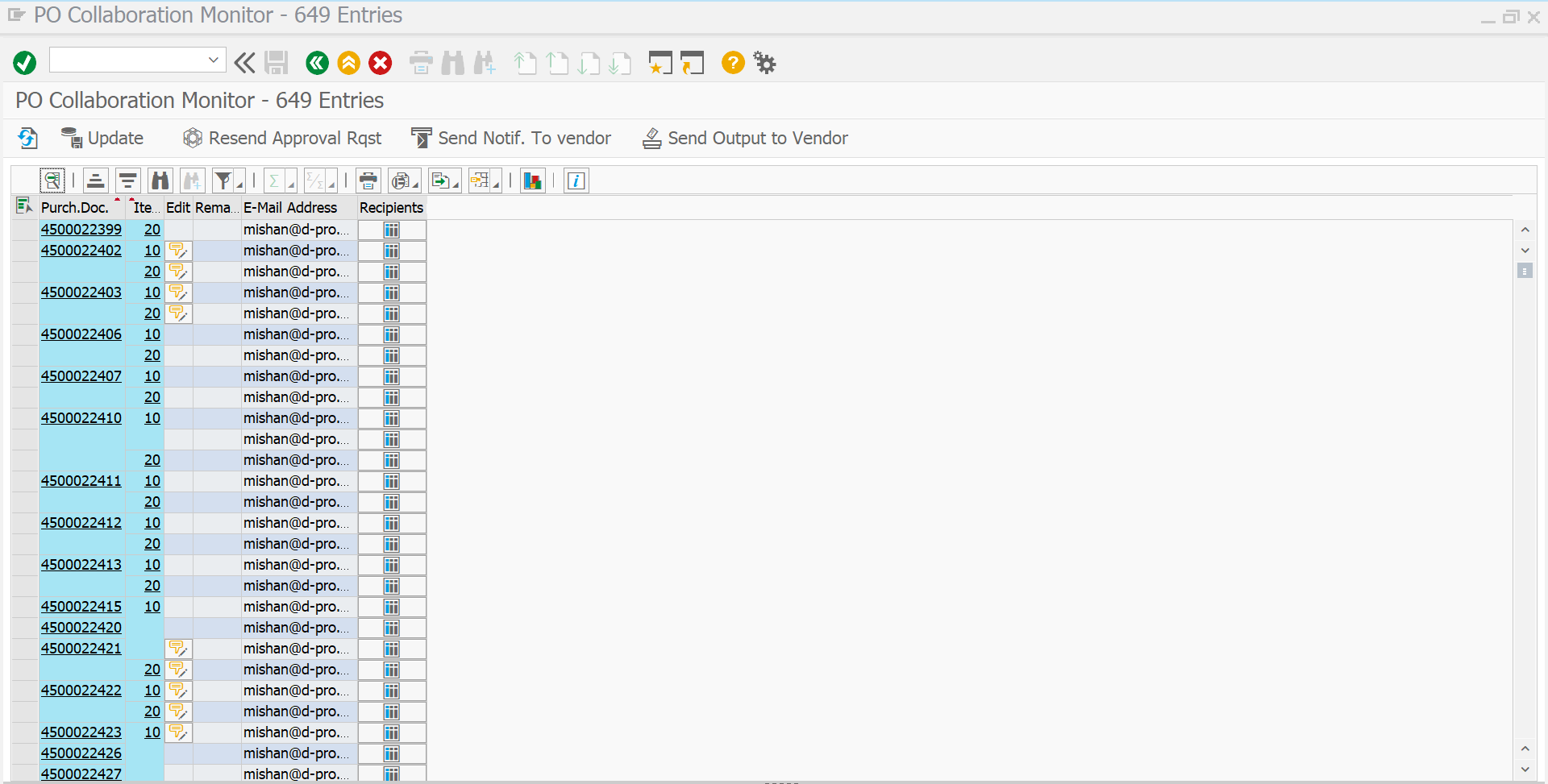 By pressing the "Recipients" icon (at a row level) a popup will be displayed with all the list of the vendor's emails.
The table data is displayed in colors:
Yellow

– Data from delivery schedule tab in PO.

Pink

– Data from confirmation tab in PO.

Green

– Data from vendor collaboration email.
Difference abbreviations:
TG – Total Greater
TL – Total Lower
QD – Difference in Quantity and Date
QT – Difference in Quantity
DT – Difference in Date
Important Note:
You can change quantity and date and also add a remark in vendor data by double clicking on the edit bottom.
The main menu bar includes all available actions.
Update – this action will update the purchase order with the vendor confirmation data.
Resend Approval Rqst – resend email to vendor.
Send Notif. To vendor – provides an option to send vendor an email with open text.
Send Output to Vendor – sends a PDF file of confirmed PO data to vendor.